We Come in Memes: How a Viral Facebook Event About Area 51 Got the Air Force's Attention
Facebook isn't just for Minions memes, that girl from high school who won't stop selling you pyramid scheme clothing, and your political Uncle who's always arguing in the comments section. It's also the planning ground for an Area 51 raid. Ok, actually, it's home to a satirical (I hope) Facebook event page about storming Area 51 to "see them aliens."1
Memes, Facebook groups, Facebook events, and millions of people all converged on one Facebook event that has officially gotten the US Government's attention. Let's take a look at how the Area 51 raid Facebook event highlights the power of social media.
The Magic Behind the Popularity of the Area 51 Facebook Event
Area 51 is a highly guarded military testing facility in Nevada that's been at the center of countless conspiracy theories since the 1950s. The theories include the popular notion that there were, or still are, extraterrestrial creatures at Area 51. Nearby gift shops sell alien-themed gifts, and the neighboring highway is even called the Extraterrestrial Highway.2
Until the past week or so, Area 51 has been surrounded by tourist attractions feeding on its mystery and possible out-of-this-world connections. But after July's Facebook event gained traction, the U.S. Air Force is now having to issue warnings to people who may try to storm the storied site in order to see, free, or even date the alleged aliens living there.
Why on Earth is Everyone on the Internet Talking About Area 51?
The Area 51 Facebook event gained popularity from two big forces: memes and Facebook Groups. Memes are the heart of the internet today, and I know I heard about the plans to raid Area 51 through hilarious memes on Instagram. Others may have seen memes somewhere else, like in Facebook groups. Facebook has tweaked its algorithm to push posts from Facebook groups to the top of your feed. So, if you're a member of some meme-filled Facebook groups (or any group at this rate), you've likely caught wind of the Area 51 event on Facebook.
The Memes Attacking Area 51
The Area 51 event was spread by memes and Facebook groups, and it's no surprise that the event's "plan of attack" is filled with memes, as well. In one post on the event page, a Facebook user shared an arial shot of Area 51 with some sweet MS Paint battle plans and a Comic Sans legend. The game plan includes Kyle memes (all about dudes who love Monster Energy Drink), old fashioned rock throwing, and every anime geek's favorite method of movement, Naruto running.*
*Naruto running is when a person, preferably wearing a headband from the show, runs chest-forward and arms-back, presumably so fast that bullets are just ineffective. This is the A team of alien investigations, you guys.
The Meme-Filled Satirical Facebook Event that Got Official Government Comments
You might be thinking that a satirical Facebook event is nothing to worry about, dear reader. But then you'd be mistaken. Fueled by the power of the internet, specifically a combination of memes, tweets, and Facebook groups, the event has gained a lot of traction.
Over 1.3 million people have marked that they'll be attending the Area 51 event on September 20, 2019, and over 1 million people are interested in attending (yeah, hi, I'm just gonna need that day off for personal reasons and not to storm Area 51 or anything). That's so many people that the US Government had to put out a notice about the event.
The Air Force released a statement about a satirical (I hope) Facebook event fueled by memes. You guys, this is the timeline we're living in.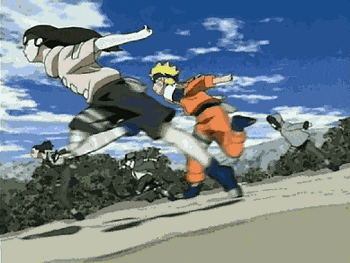 A spokesperson for the U.S. Air Force told several news outlets that "the U.S. Air Force is aware of the Facebook event encouraging people to 'Storm Area 51,'" but discouraged any visitors, stressing that "any attempt to illegally access the area is highly discouraged."3 Area 51 is allegedly patrolled by armed guards wielding M16s with the instructions to use force if necessary,2 so storming Area 51 might not seem like the best idea.
What the Area 51 Event Can Teach Us About Social Media
While storming the front lines with the first round of Kyles, Naruto runners, and former Blink-182 guitarist Tom DeLonge (who I'd only assume would be there after quitting the band to pursue the truth about extraterrestrials)4 is a bad idea, this whole other-worldly Facebook event does teach us a lot about the power of social media.
Social media has been a huge part of building digital communities; yes, even communities who will storm an Air Force base in the middle of the desert. The Area 51 event shows us how memes and social networks tie people together, bringing millions to click that "going" button on a Facebook event page, and creating such a buzz that the Air Force needed to make an official comment. Now, imagine if you could leverage even a drop of the internet's love for random events into your digital marketing plan. Contact our team to learn more about Facebook's power to boost your business. Though, if you do give us a call on September 20, some of us may be a little busy.
He's training to free the aliens at Area 51… pic.twitter.com/5oz1Q5rUZ6

— Guy (@apiecebyguy) July 15, 2019
Sources: